Can a
Penis Enlargement Pill
Really Make Your Cock Bigger?  2023



last updated December 16, 2022
6:56 pm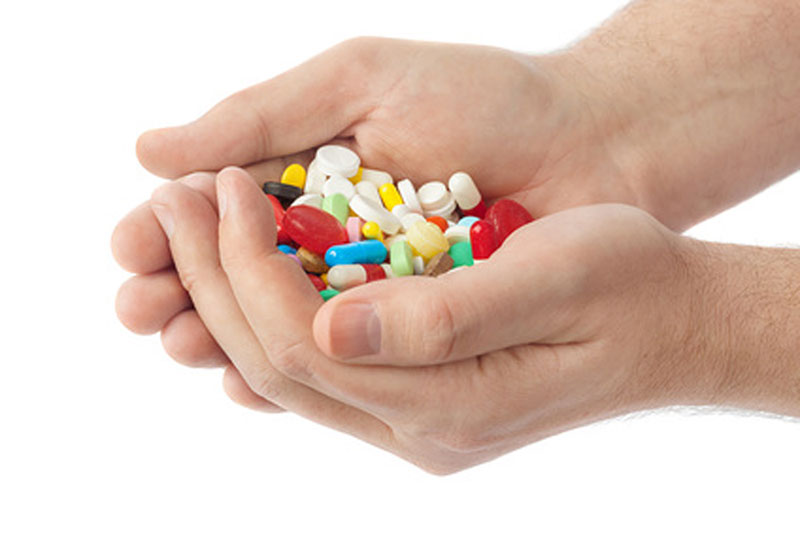 A nice dream: The penis enlargement pill! And you'll find a lot of false claims.
Is it really possible to make a dick bigger? I mean, really and truly bigger? - YES! Definitely! And very nicely. Just not with pills.
The Magic Pills
Do They Really Work?


Hundreds of thousands of men are unhappy with the size of their cock.
So hey! If we can make ours really big with a pill, let's do it!! Right??... Nice dream..... I would... But it's not a reality.
All penis enlargement pills are a scam. Pure and simple, a SCAM!
But there is nothing wrong with wanting a bigger cock and, if you do, there is a proven way to get one.
It's much like the 90lb. weakling who wants big muscles. A bigger dick gives many men a greater feeling of self confidence or masculinity.
There is nothing wrong with wanting a bigger one. And, you can have one! You just are not going to get one with any kind of pills. Even if you take them for 100 years.
But, many marketers realize how sensitive men can be about their size. So, they make all kinds of "maybe sometimes true" claims with clever wordings that are "legal". Just not always ethical.
What
a
Penis Enlargement Pill Can Do


Your size is determined by genetics. You inherit the size and shape. Like your nose.
Penis enlargement pills are basically aphrodisiacs (hormonal stimulants). Those who sell penis enlargement pills base all their "results" on men who can not achieve good strong erections.
All penis enlargement pills are herbal "mini Viagra®" type products. They stimulate the production of the sexual hormones that cause blood to fill the chambers (corpora cavernosa) of the shaft. The penis enlargement pill may also increase circulation and blood pressure to help this process along.
Men who already get good erections don't benefit from any of these pills at all.
A penis enlargement pill may increase the size of your limp dick by loosening the elasticity of you skin (from multiple solid erections). But, the erectile size will be no bigger. (You'll notice the before and after pictures in the ads are not of rock hard cocks pointing upward.)
Why
Penis Enlargement Pills Don't Work


When you take a penis enlargement pill the ingredients go to your whole body. Not just your dick.
So, let's have a Reality Check: If these ingredients could make your tissues grow, not only would your dick get bigger, but your ear lobes, your nostrils, your lips and your tongue, your breasts, etc... etc... would grow bigger also. Right??
How Much
Do Penis Enlargement Pills Cost?


A one month supply usually costs about $40-$60. Did you ever notice how the ads always recommend at least a 6 month purchase? Clever huh? A good way to get your hard earned cash.
So, you're looking at a $300 cost to have a possibly longer cock when it is soft and just hanging there. This makes some men very happy at the gym!
But, when men are truly unhappy with their cock, they often contemplate surgery. The average cost of enlargement surgery is about $12,000 if there are no other corrective measures needed after the surgery.
Corrective measures? Well, yes. Surgery here can included these risks: A deformed cock, impotence, lumps & pits, damage to the very intricate nerves throughout your dick, loss of feeling and sensation, painful erections, loss of sex drive, horrible scarring, hideous deformed appearance, poor circulation to the shaft & testicles, impotence.....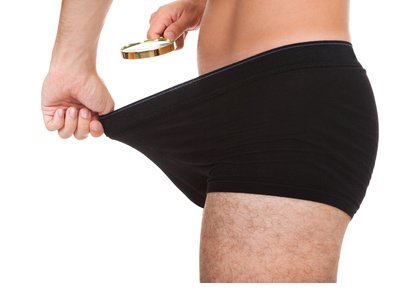 Now, $300 for penis enlargement pills starts to sound worth a try. Doesn't it?
The problem is you'll spend the $300 or $600 (a full year's supply) to try them out. At the end of that time your erections will be no bigger and you may require stimulants to even get an erection.
Why
Extenders Really Work!


To really increase the size of your erections (without surgery) you have to add more cells to the tissues. The actual tissues have to be made bigger. Pills just doesn't do this.
Adding cells (new tissue) is done by constant moderately intense stretching.
The method has been used by some African tribes for thousands of years. They've used this method to increase the size of their dicks, lips and earlobes. You've probably seen a lot of this in National Geographic Magazine.
Here is how it works:
If you stretch your skin and soft tissues with the right intensity and the correct means of holding the tissues, the following two processes will happen:
1) The cells will tear apart microscopically. Gaps will form between the penile tissue cells. These gaps are like small wounds.
In order to heal they require the creation of new tissue cells. Each time these gaps heal, the penis becomes a few cells longer.
2) To compensate for this additional stress (to get stronger), the girth of the penis increases also. Therefore the penis will also gain thickness.
For those two reasons, if you use stretching wisely (the correct stress, the correct amount of time, the right precautions), you will gain inches both in length and girth. Done too aggressively you can damage your cock permanently.
By far, the best and safest way to apply an extended moderate, but effective stretch, is with a high quality traction device. They are usually called "penis extenders".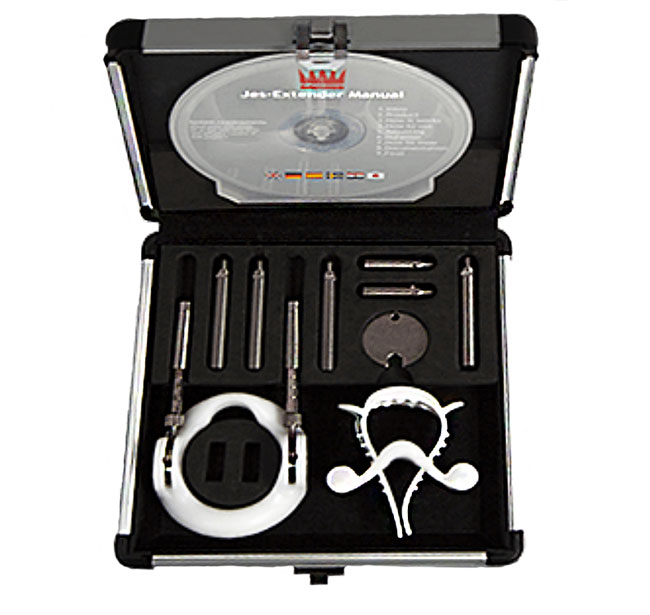 Pro Extender - "the best you can get!"


Getting
Permanent Real Results!


Extenders are fantastic devices that really work. And, the results are permanent!
Unfortunately, just like the penis enlargement pill, there are a huge number of extenders on the market. Some are good. Some are very unsafe and even dangerous.
The very best ones will only cost you about $299 -$400. They are well made instruments that you can use with confidence.
That is about the same price of a 6 month supply of a penis enlargement pill. The difference is: With an extender, at the end of 6 months, your erection will have something to show for it. And those results will last a lifetime!
They will be Permanent results!
Quality Matters


You can injure yourself easily with a bad device.
Get the best. Get a really good medically approved unit. You don't want to save $100 on a poor quality one and destroy your cock permanently.
And, forget about weights! You're not going to want to sit for hours, naked in a chair, with weights hanging from your dick every day.
Penis Extenders
are
Easy To Use!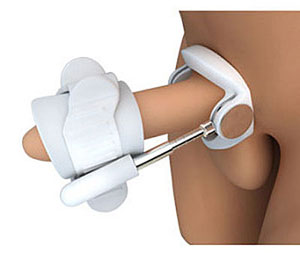 You can wear a traction extender comfortably under your clothes and go about most of your daily activities while it works.
Most of the quality extenders come from Europe. In Europe, they must carry the "CE" marking. This is a stamp of safety given to medical devices by European Health Authorities.
I've done a lot of research on the units that are available on line.
The two best units, and best buys, I have found in high quality extenders are: the Quick Extender Pro and Pro Extender. You can buy just the unit or the whole kit. The kit is fun and worthwhile, but if cash is short, the unit itself is all you need.
Both of these units carry the important European "CE" safety marking. They are both physician approved and recommended. And, both companies have great customer service and support!
They are the best penis enlargement devices I have found at any price. And, the only ones I would use.
Both are reliable, durable and work well. Just click on each one to get the full story about it.
- - Special Notice - -

Huge Discount!!
Great News!! - - - For a limited time Pro Extender is offing a Huge Discount on their best enlargers!



- - - - -
Realistic Expectations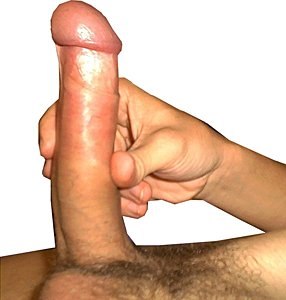 Unlike a penis enlargement pill, the extenders really work! But they do take time, just like building muscles take time.
And, don't think you're going to start with a 3" erection and turn it into a 9" weapon! That's not going to happen.
With faithful use, you can expect about 1/2 - 1" in added erect length after about a year. Limp length may be as much as 1-3 inches longer. These are increases you will never get from using a penis enlargement pill.
Most importantly, with the additional length you can expect some added girth (thickness). All men seem to report this. That's what a bigger dick should be. Longer and wider. Do you agree?
Your Results
Will Be Permanent


The reason for the added girth is: As the device continually pulls on the shaft, the tissues try to become continually stronger. This is what adds thickness to the shaft.
Added thickness, not length, is what gives your partner the most added stimulation. A wider erection places more pressure on her G spot and stimulates an orgasm better.
She would rather have a thick 5" cock than a 7" pencil.
Girth is the whole basis of the ancient "cock ring". This simple device has been around for thousands of years. Cock rings add stimulation for intense female orgasms.
CONCLUSIONS
:
  1)  A penis enlargement pill is really only a sexual stimulant. You can't expect anything more than this from them.

  2)  A high quality extender will do a job that no penis enlargement pill can. It will actually cause real measurable growth that is permanent. A penis enlargement pill will not.
But, use your extender correctly: gently and gradually.
Using an extender is actually very much like doing Yoga. If you stretch too hard too soon you can hurt yourself. If you work up slowly and gradually, Yoga works seeming miracles.
If you stretch too hard or too long, you can damage your cock permanently. Working gradually is best.
  3)  BE PATIENT. You will get results. Permanent results!
A high quality extender can actually make your cock grow bigger! Permanently. It can give you the kind of results you are looking for if you use it diligently.
  4)  Penis Traction is Easy. And, it does not interfere with your daily life.
Take a look at this photo: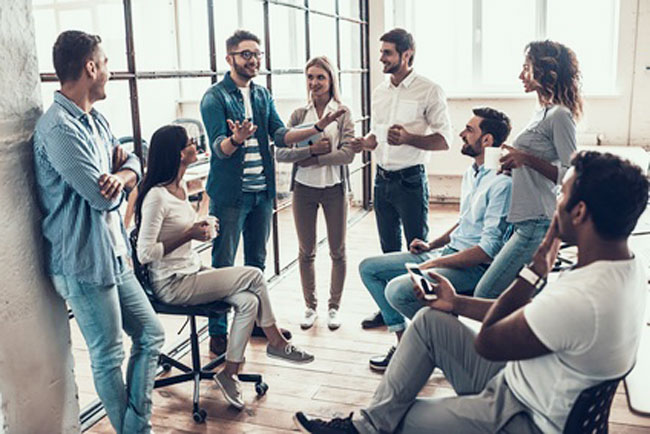 Can you tell who is wearing the extender?


Be Well.....
~ William
go to:

The Best clinically proven method of Natural Male Enhancement
What about pills for erectile dysfunction?